Should I Renovate My Kansas City Metro House Before I Sell It? [INFOGRAPHIC]
Guess what Kansas City Metro Neighbors?  You just may not need to invest more cash into your current home with making Renovations in order to sell.  That may be magic to your ears to hear.  But, it is true.  Take a look at the infographic below.  Our Kansas City housing market is definitely a Seller's market.  And with the number of Buyers seeking to purchase combined with a very  low inventory supply of homes for sale, making additional Renovations to your home could end up being a waste to time and money.  Let's visit before you invest more money into renovating your Kansas City home whether it is is Kansas or Missouri.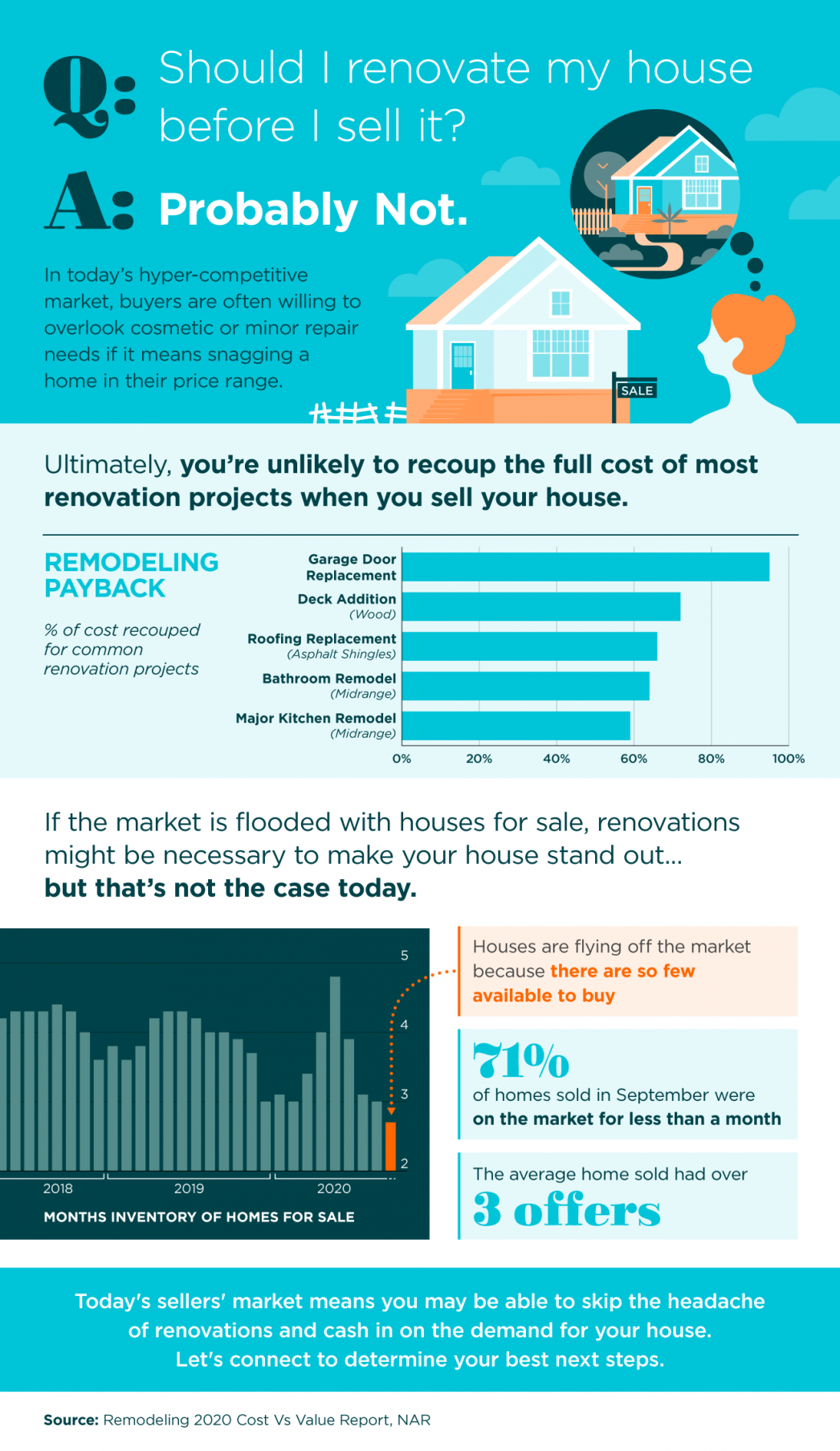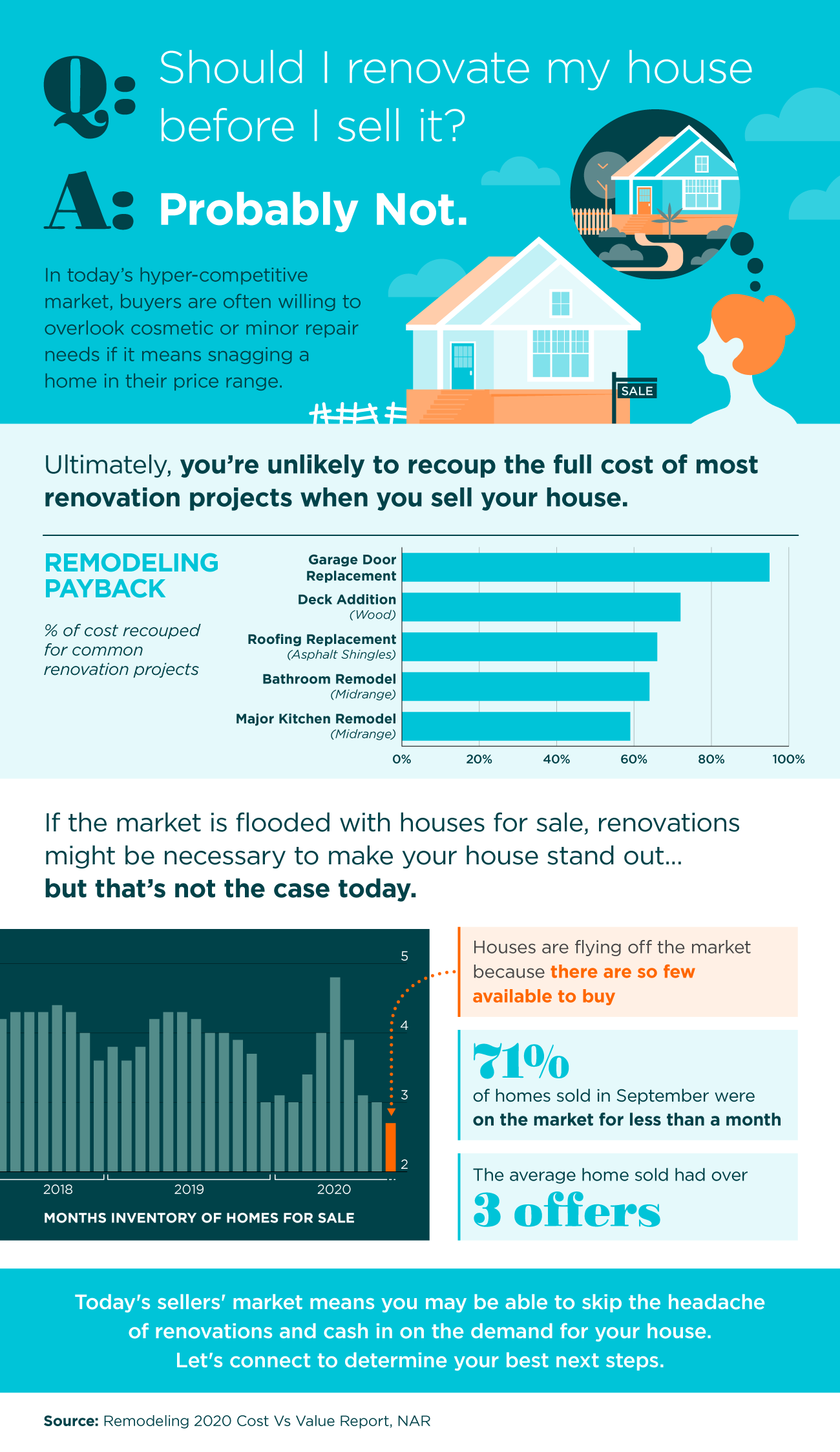 Some Highlights
In the Metro Kansas City hyper-competitive market, buyers are often willing to overlook cosmetic or minor repair needs if it means snagging a home in their price range.
With so few houses available for sale today in the surrounding Kansas City housing region, you may be able to skip the bigger renovations before you sell and cash in on the current demand for your house.
If you're ready to move, let's connect to determine your best next steps in this Kansas City sellers' market.
About the Author: The above article, Should I Renovate My Kansas City Metro House Before I Sell It? was provided by Suzanne Hinton, an area specialist for the Kansas City Metro housing market including the surrounding areas in Kansas and Missouri.
Suzanne has assisted thousands of families and individuals with buying and selling their homes.
I help individuals buy and sell Real Estate in the following Metro Kansas City areas: Leawood, Lenexa, Merriam, Mission, Olathe, Overland Park, Prairie Village, Roeland Park, Shawnee KS and Blue Springs, Kansas City, Lee's Summit, MO.